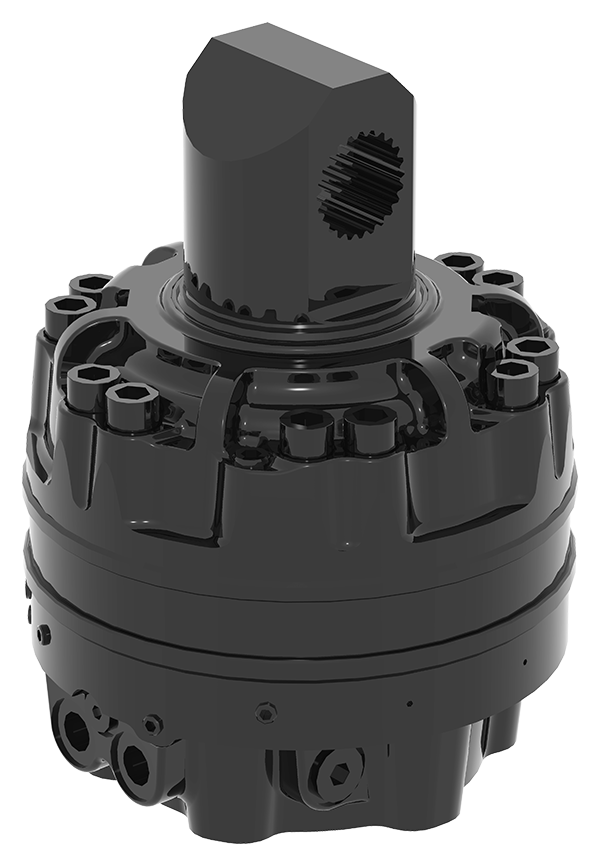 BBRH Series
Hydraulic rotators
BBR H rotator for harvester heads makes forest harvesting efficient. You can trust its durability and usability, thanks to its excellent load capacity and constant high torque throughout the turning range.
The highly recommended case drain line guarantees maximal power. Low case pressure ensures long bearing and seal service life.
BBR H stands for power, reliability and productivity for all harvester head applications.