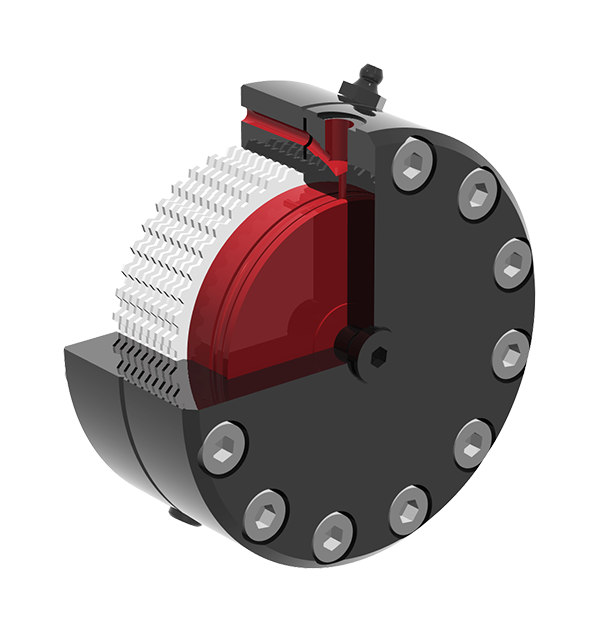 Brakes
Hydraulic rotators
Black Bruin rotators can be equipped with one or two multi-disc brakes. Brake guarantees smooth working by damping the harvester head swinging efficiently.
Unique multi-disc design is wear-proof and easy to service, thus giving the long operational life with constant braking force.
Wide range of Black Bruin damping solutions offer an alternative for any working conditions. Brake torque is either pre-adjusted mechanically or continuously controlled by hydraulics.
Unique multi-disc design
Durable brake discs – constant braking force
Well-protected and service friendly structure
Long maintenance interval
Spring loaded or hydraulically controlled models