VRF3010 grapple rotator
A cost-effective alternative, especially for timber trucks, forwarders and general cargo handling.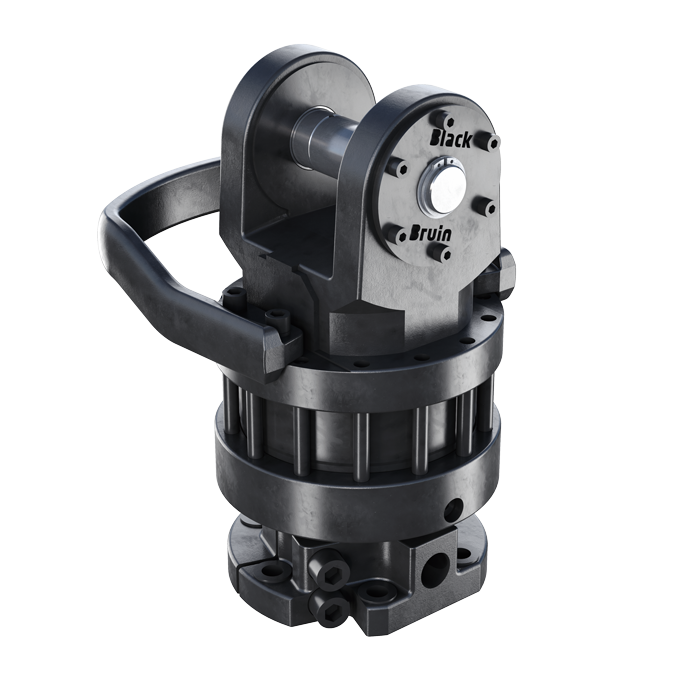 The VRF3010 is a grapple rotator with a lifting capacity of 10 t and a torque of 3300 Nm. It comes with those same bearing and sealing solutions known to improve load-bearing capacity and durability in the whole Black Bruin harvester rotator product range.
The rotator can be equipped with Black Bruin's strong multi-disc brakes, enabling users to adjust the swing damping to their liking, to increase the efficiency of loading work. The brakes hold the adjustment accurately and are well protected against external stresses. They are wear-resistant to maintain constant braking force throughout their long service life.
Technical specifications
Axial load capacity (static)
Displacement per rotation