𝑪𝒉𝒓𝒊𝒔𝒕𝒎𝒂𝒔. 𝑨 𝒕𝒊𝒎𝒆 𝒇𝒐𝒓 𝒓𝒆𝒇𝒍𝒆𝒄𝒕𝒊𝒐𝒏. 𝑭𝒐𝒓 𝒄𝒐𝒎𝒑𝒂𝒔𝒔𝒊𝒐𝒏 𝒂𝒏𝒅 𝒌𝒊𝒏𝒅𝒏𝒆𝒔𝒔.
𝑨 𝒕𝒊𝒎𝒆 𝒇𝒐𝒓 𝒑𝒆𝒂𝒄𝒆 𝒂𝒏𝒅 𝒓𝒆𝒂𝒄𝒉𝒊𝒏𝒈 𝒐𝒖𝒕 𝒕𝒐 𝒇𝒓𝒊𝒆𝒏𝒅𝒔.
𝑵𝒐 𝒑𝒐𝒘𝒆𝒓 𝒍𝒊𝒌𝒆 𝒊𝒕.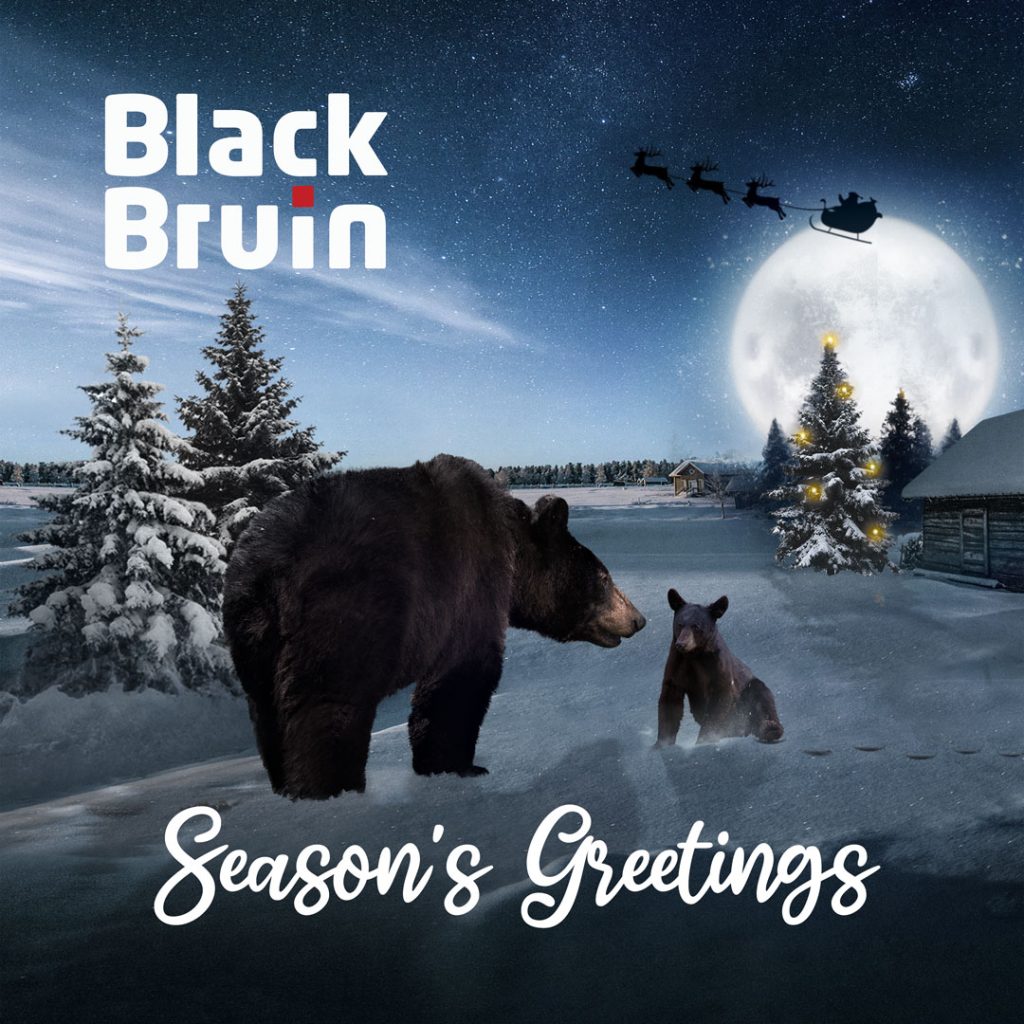 Season's Greetings and warm wishes to all of our people, customers, distributors and partners around the world. We would like to thank you for your firm dedication and collaboration throughout 2022. Wishing you all and your families happy holidays and the very best for 2023!
~ Black Bruin Team ~
 
This year we donated Christmas present funds to the Crisis Center Mobile Jyväskylä to support their important work in youth mental health.
Can we help you with something?
See our contact details.
See also
A big thank you to all our customers, distributors, partners and employees for your dedication and collaboration throughout 2021. Wishing everyone happy holidays and the very best for 2022! ~ Black Bruin Team ~
Black Bruin's Supplier of the Year Award of 2022 was presented to machining workshop Sorvaamo Seppo Oy.
A new rotator allowing the harvester head to freely rotate 360° degrees has been developed by Ponsse in close cooperation with Black Bruin.