Rewarding distinguished suppliers was started at Black Bruin 25 years ago, the purpose being to acknowledge and confirm the importance of these suppliers to Black Bruin and especially to salute suppliers serving as an example to others in quality or other respects.
On Thursday 3 November, the Supplier of the Year Award for 2022 was presented to machining workshop Sorvaamo Seppo Oy. The jury explained its choice as follows: "This year, we have paid particular attention to the supplier's capability to respond to Black Bruin's growth strategy, to being ready, willing and able to meet increased demand. This is where short delivery times and flexibility are key."
The jury moreover applauded machining workshop's ability to react to urgent needs at short notice: "This supplier is also capable of maintaining consistently high quality alongside growth."
According to the jury, the supplier has moreover provided development ideas for more cost-efficient and faster production methods. What more proof could you want?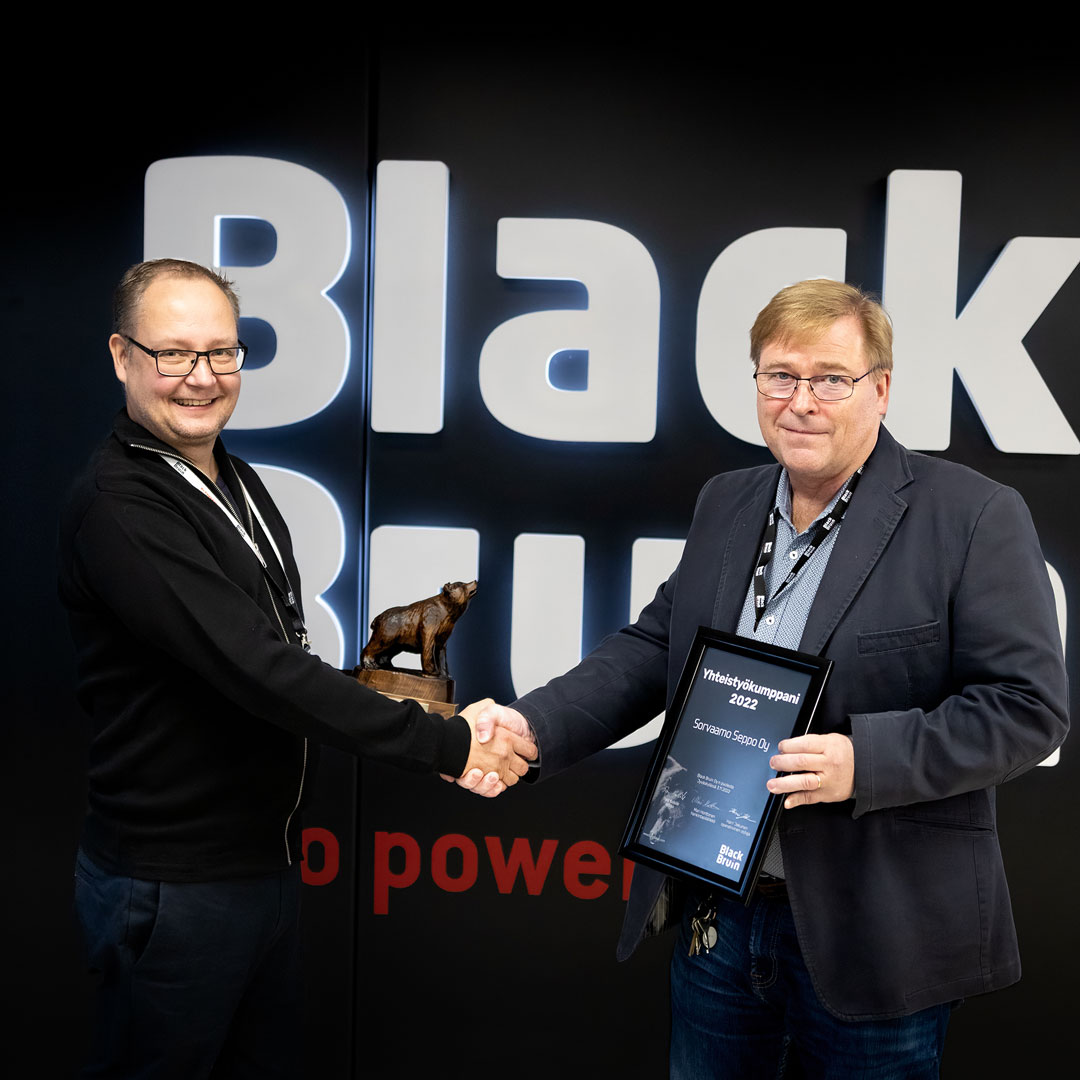 Can we help you with something?
See our contact details.
See also
When Supply Chain Manager Raimo Piippa started at Black Bruin at the beginning of December 1996, the company was called Valmet Hydraulics. After a highly distinguished career of 23 years serving the same company, Raimo will retire at the end of October. The biggest change in Raimo Piippa´s mind in the last 20+ years is […]
Veera is studying for the third year at the Jyväskylä University of Applied Sciences to become a logistics engineer. She has always been a keen summer job applicant. Way back in December, she started thinking of an interesting place and to check out her options on the internet.
A new rotator allowing the harvester head to freely rotate 360° degrees has been developed by Ponsse in close cooperation with Black Bruin.