Partnership
Creating systems together: Niehues and Black Bruin
Located in a small town called Senden near Münster in the north of Germany, about 80 km from the Netherlands, Th. Niehues GmbH is a family-owned company, run today by the second generation. For 42 years, Niehues has been specializing in hydraulic electric automation. According to Klaus Klein-Hitpaß, responsible for Technical Sales Mobile Hydraulics, the company wants to continue serving its customers on a turn-key basis in the future, too.
On the same wavelength
Niehues started its co-operation with Black Bruin in 2017, but Klaus Klein-Hitpaß has a longer connection with Black Bruin since 2010. Niehues has 110 employees and Klaus thinks that Black Bruin is on the same level: "Niehues Hydraulic and Black Bruin are very similar companies, not too big. It is a good, strong relationship between the two companies."
A system integrator
Niehues' business with Black Bruin is about selling motors and systems. The main areas are forestry, agriculture and industrial together with services. The company is a big dealer for Danfoss, Hydac and Parker. Klaus works for the mobile group, which has customers like Claas and a lot of OEM agriculture companies.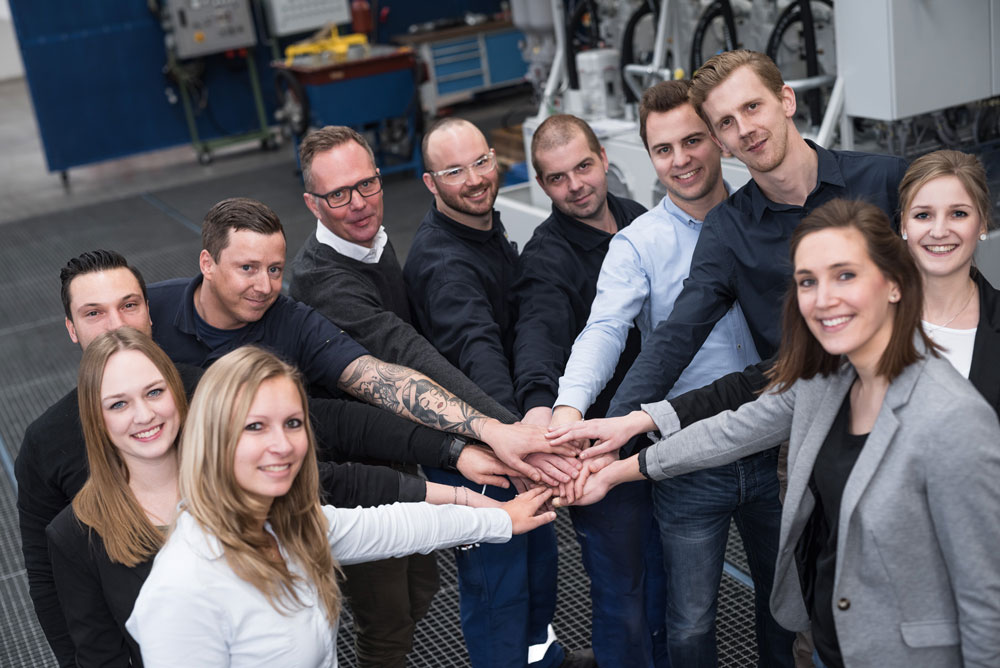 Klaus describes the Niehues approach: "We are a one-stop supplier in hydraulics. It is our strategy to provide customers with a solution, the whole system. We want to be a partner to our customers." Niehues carries a comprehensive stock of parts, accompanied by expertise and support to facilitate the selection of the right parts for any specific application. Niehues can also build and install the entire hydraulic system together with the electric control unit. Klaus Klein-Hittpaß explains: "So we see ourselves as a system integrator. That is why we work with Black Bruin, we do not just sell motors, we create systems together. It needs quite a lot of expertise, you need to think of many small technical details. We are both innovative when fitting the motor into the system."
Black Bruin motors for that sense of success
According to Klaus Klein-Hittpaß, German customers particularly appreciate the flexibility of Black Bruin as a company and the freewheeling function of their motors, which can be used e.g. in an auxiliary transmission (On-Demand) systems. "It is a special motor for a special solution," Klaus puts it in a nutshell and paints a more visual image: "The feeling of activating a Black Bruin motor in your agricultural machine when the ground under you is wet and soggy is something which has to be experienced. It gives a sense of success." Something perhaps also suggested by Niehues' own slogan Ihr Antrieb ist unsere Leidenschaft, which translates to Your movement is our passion.
Opportunities for smaller companies
In Germany, things look very different today, depending on the industry, varying from "pretty poor to OK". But Klaus Klein-Hittpaß spots an opportunity in the situation: "Things look better for smaller companies with 5-200 employees. They are more flexible and, for the moment, they have enough work. In the prevailing market situation it pays to have a wide range of industries and products."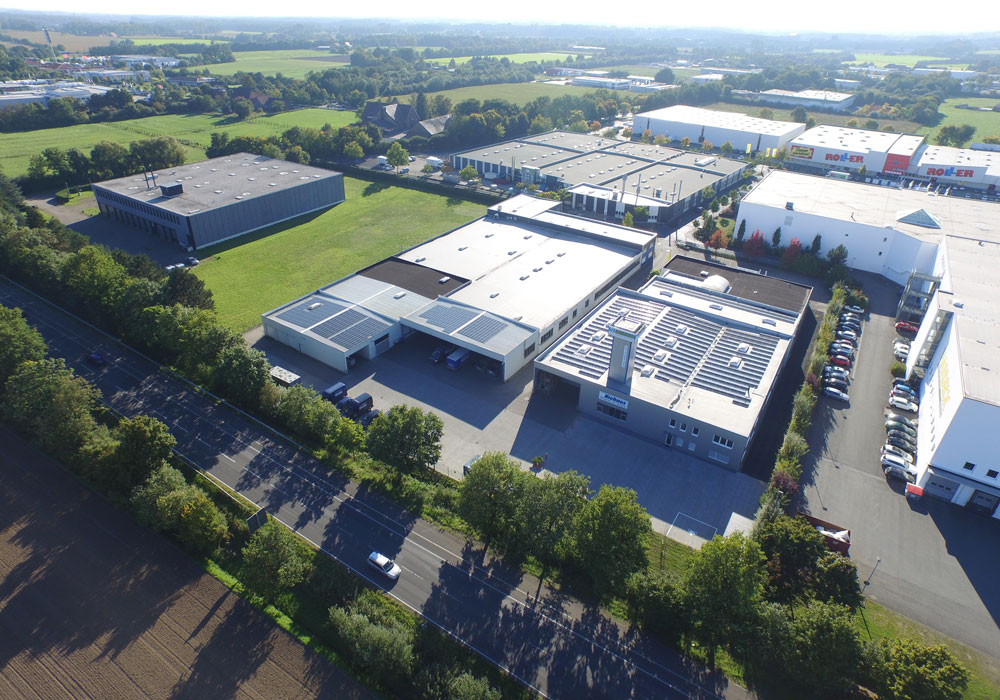 Naturally, football
When not attending to his customers' needs, Klaus' activity level remains high. With three young children and a house with a big garden, there is plenty to occupy his spare time. He loves to play football himself and the whole family shares his interest in the game, even his wife loves football. His favourite team is SC Preußen Münster, which plays in Germany's Regionalliga.
Th. Niehues GmbH is a full-liner for hydraulic and electric drive/control technology. Founded in 1978, the company is run as an owner-managed medium-sized enterprise with around 110 employees in Senden in the Münsterland.
Can we help you with something?
See our contact details.
See also
"With our own product ranges combined with Black Bruin motors, we can offer a complete hydraulic system for certain applications. The opportunities in South East Asia for Black Bruin are huge and completely untapped."
In gratitude for your hard work and commitment from 2000 to 2021. HydroSystem's Arto Haataja deservedly receives Black Bruin's Golden Distributor Award.
Axiom Hydraulics and Black Bruin have been working together since the late 1990's, serving southern Africa's fluid power, mining, industrial, agriculture and marine industries. The common service attitude is something which has proven to be a valuable asset to both companies.