Demanding North American customers in focus for 40 years – NAHI and Black Bruin
North American Hydraulics has been Black Bruin's trusted partner for practically 40 years. Amidst hurricanes and viruses, one thing has always been and will be vital for both: stay focused on the demanding customer.
"Here in Louisiana we're accustomed to it, it's very typical. We're in good shape." Dwayne Persac, National Sales Manager of NAHI, was talking about Hurricane Laura, scheduled to hit his home state that very day – with a sustained wind force of 120 miles per hour. That must take a lot of resilience and guts. And those same attributes are right there in the relationship between North American Hydraulics and Black Bruin. Black Bruin's oldest global partner, NAHI, has been in business since 1975, and started as a Black Bruin partner back in 1981 – soon they will be celebrating 40 years of successful partnership.
A thoroughbred
NAHI has declared its strategy to be a rotary drive specialist. That is how the company began, with a vision to take European products and import onto the North American market and seek OEMs that would benefit from the features Black Bruin offers. The typical OEMs NAHI seeks manufacture off-highway equipment. That was how the company was founded, and today it proudly conveys the same strategy. In the early 1980s, Black Bruin, as a company pursuing outreach and sales in North America, found NAHI, which was a great match. Since then these partners have shared the same growth and decline cycles.
"When you define a strategic partner, Black Bruin is that partner for North American Hydraulics," Dwayne Persac declares and continues: "Today our gross sales of Black Bruin products will reach 50% of our overall sales. So how to define NAHI? Who is NAHI? I cannot call us a true distributor, not a master distributor – defining our company is difficult. We do not forge products, but we do have a machine shop. We integrate and engineer products into a system. Are we an Integrator? Is that what we are? In reality we are whoever we claim to be, Rotary Drive Specialists, that is our company and our philosophy."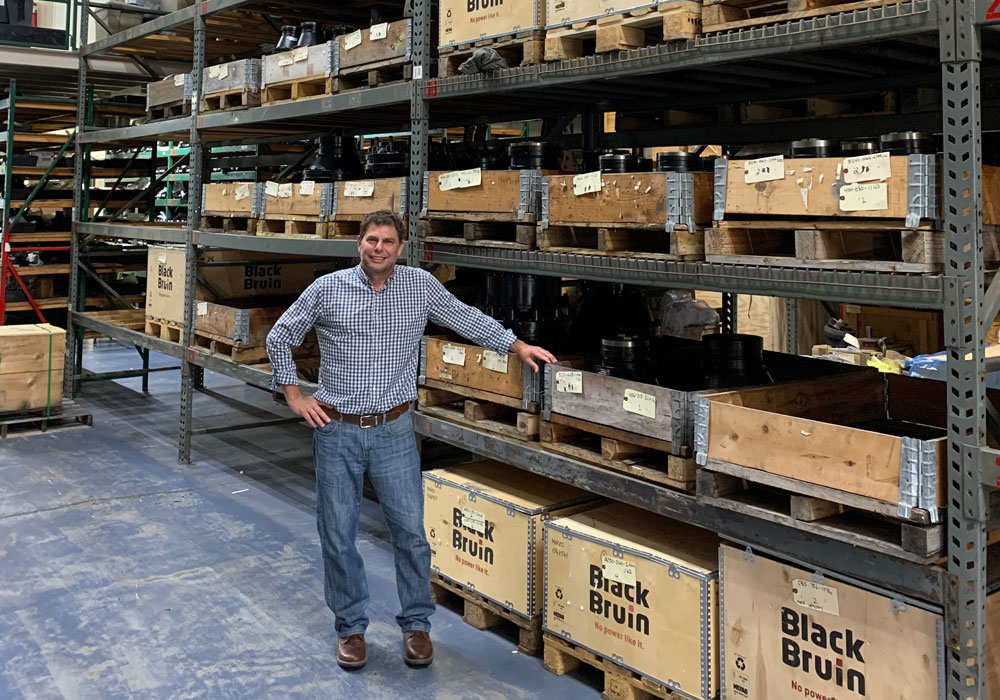 For the demanding customer
Dwayne is convinced that North American customers know that when they buy a product from Europe they can be sure of impeccable quality and that the manufacturer will stand behind the product. "It is expected that there is a strong integrity in the product. Black Bruin is known for quality." Dwayne positions Black Bruin as a clear market leader: "It is for the extreme, heavy-duty applications. Where others may fail, Black Bruin will survive."
Dwayne Persac knows that what North American customers also value in the Black Bruin motor is its serviceability, based on getting the product from the factory to the OEM, to the production line. "In my mind that is paramount. When you have a quality product and truly dedicated people behind the product, that product is fit to go to market. It is not for every application. It is a niche product, superior to the competition in quality, and clearly with some technical advantages over the competition."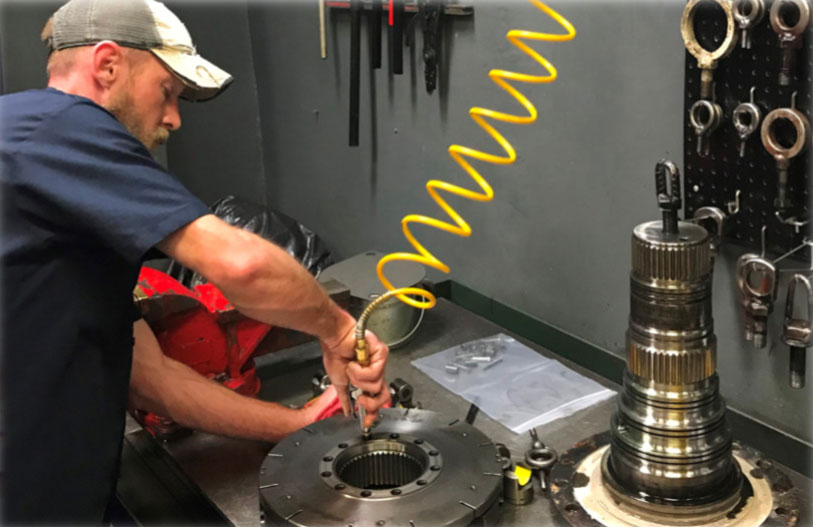 See for yourself
So NAHI likes to go after the OEMs seeking competitive advantage. According to Dwayne, NAHI's sales force's primary objective is to prove to their customers that a Black Bruin motor is going to make their machine better. They impress upon them that by improving their machine, they will access the market, reach the pinnacle, the top of the mountain. "Then the competition will want to build a machine like yours. Or, you can be like everyone else. If you want to drive a Ch…..t, you can drive a Ch……t. We are after the ones who want to drive something far superior, something that is going to give them the benefits of those special features," Dwayne philosophizes.
New wins
Dwayne declares that with his dynamic sales force and engineering staff they cover all of North America: "When we say rotary drive specialist, we mean just that. We are experts in that field. For our company it has always been mobile off-road equipment. Today NAHI serves a lot of the construction industry and mining and oil & gas as well."
Industrial is an emerging market for NAHI, Dwayne says, since Black Bruin came out with that S Series. "Our market share is definitely growing in the industrial market segment. We are focusing on shredder OEMs and marine deck equipment, by winning the trust of OEMs and in turn winning their business," declares Dwayne with satisfaction.
"WOW: No power like it"
Dwayne talks about an OEM customer with whom NAHI and Black Bruin were prototyping, and with large potential exposure. They were using the Black Bruin S-series motor on an auger drill, drilling foundation supports for a Caterpillar construction site. Dwayne remembers it vividly: "Of course, there were Caterpillar representatives present, they were astonished, they were going: WOW! We were drilling 20% more in diameter and with this greater diameter of 20%, we are also 13% faster than all previous jobs. We are setting records! So when we say: Get the job done or No power like it, that is a classic example."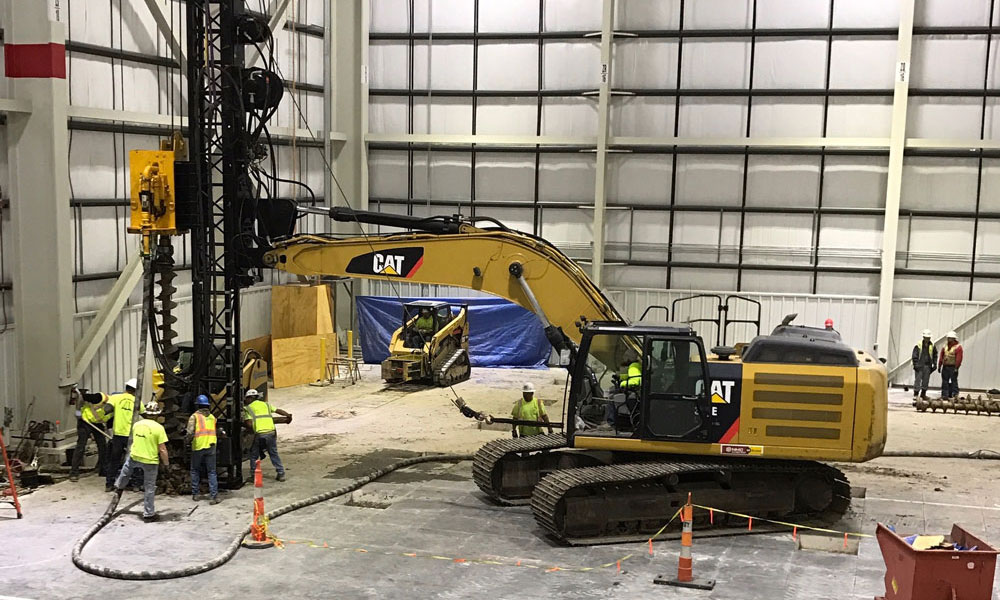 A family man
A lot of Dwayne's spare time goes camping and hiking and enjoying the great outdoors with his family. No black bears where they are headed: "In Louisiana, you have to watch out for gators, not bears. If you encounter an alligator and are on dry land, run! In zigzags if possible. Alligators are really fast and can reach 25 mph in a straight line but they are not good at changing their course. If you happen to be in water, well, then there are no tips, there is not much you can do, just say your prayers."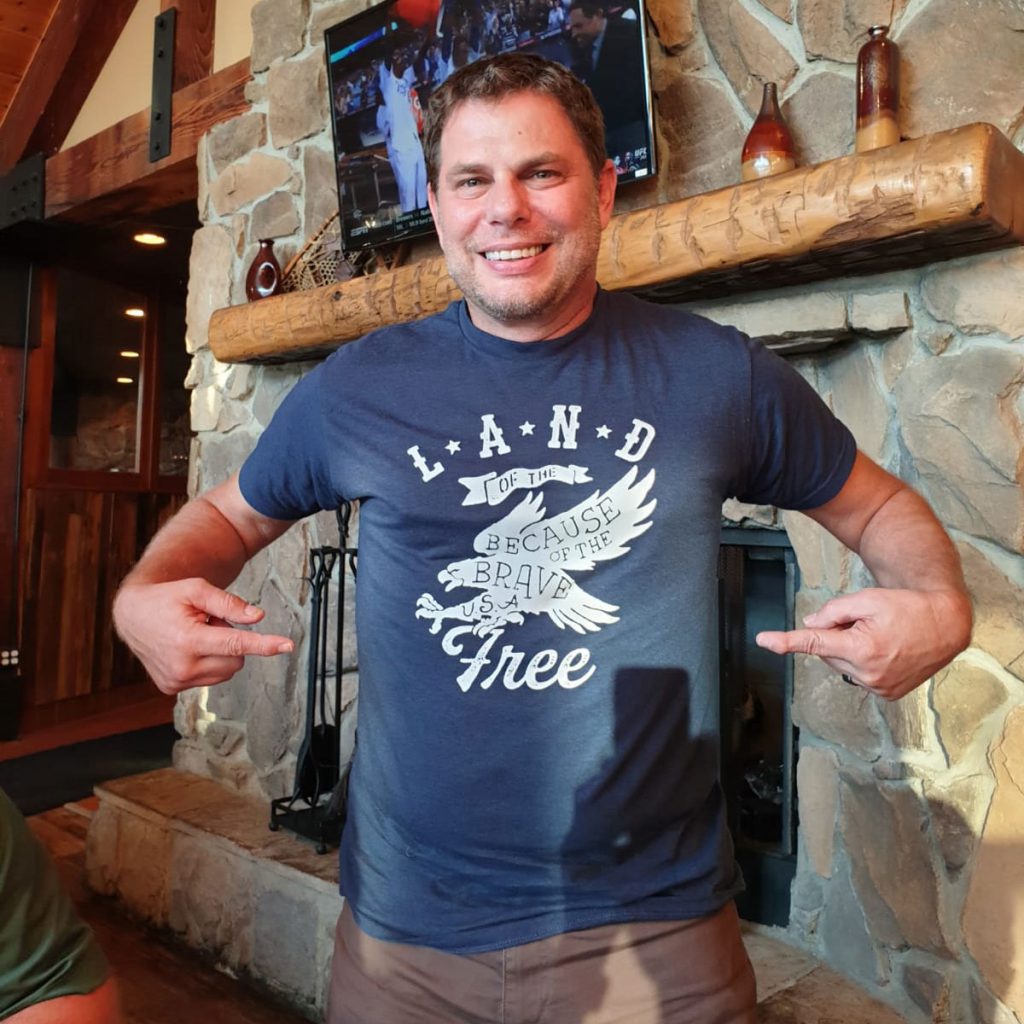 Dwayne's passion since he was twelve has been the guitar. He loves playing many genres but classic rock music from the early 70´s is his choice. "Some good old American and British rock, my favorite is Led Zeppelin."
For over 40 years, North American Hydraulics, (NAHI, LLC) has specialized in supplying hydraulic solutions. Our products have met and often exceeded the ever-increasing demands for improved productivity and reliability. NAHI provides Customer Driven Solutions offering the most compact, power dense products available anywhere in the world.
Visit website
Read more success stories
HOF in Thailand: Your partner for a better tomorrow
With 800 employees and a 6500 sqm manufacturing facility, the Black Bruin dealer in Thailand since the beginning of 2020, HOF Hydraulic Solutions, is a major manufacturer of various types of hydraulic equipment and is based in Bangkok. HOF's main product ranges are vane pumps and motors, directional control valves, filters, CETOP valves and various […]
Fish biting and bear motors selling well in Norway
The distributor for Black Bruin in Norway, Hydraulikkteknikk was founded in 2003, nowadays employs 18 people and has its business premises near Oslo. The company has been distributing Black Bruin motors since the start of 2003, when part owner Morten introduced the motors to the company, he himself having worked with Black Bruin motors since 1993 with his previous employer.