Agriculture
Metsjö knows how a farmer´s heart beats and what they need in transportation
Ivarssons i Metsjö, or Metsjö for short, is a family-owned Swedish company, with 70 years' experience in transport solutions for the farming and construction businesses. The company is located in southeastern Sweden, about 5 km east of Linköping and has over 80 employees, 8 of whom work in their R&D department. The company has a turnover of approximately SEK 110 million (10 million euros)/year. Today Metsjö work in close cooperation with Black Bruin to be able to offer their customers full field accessibility.
The partnership between the two companies started about ten years ago, when Metsjö decided to build their own drive solution. They contacted Black Bruin, because they liked the Black Bruin hydraulic direct drive motor. So, after a few trials and errors, they started making drive axles with Black Bruin´s motor. More recently the cooperation has evolved to include BPW AGRO Drive. "We found that it is a complete drive system, which already has a Black Bruin motor as a component," explains Market and Financial Director Loa Ivarsson from Metsjö.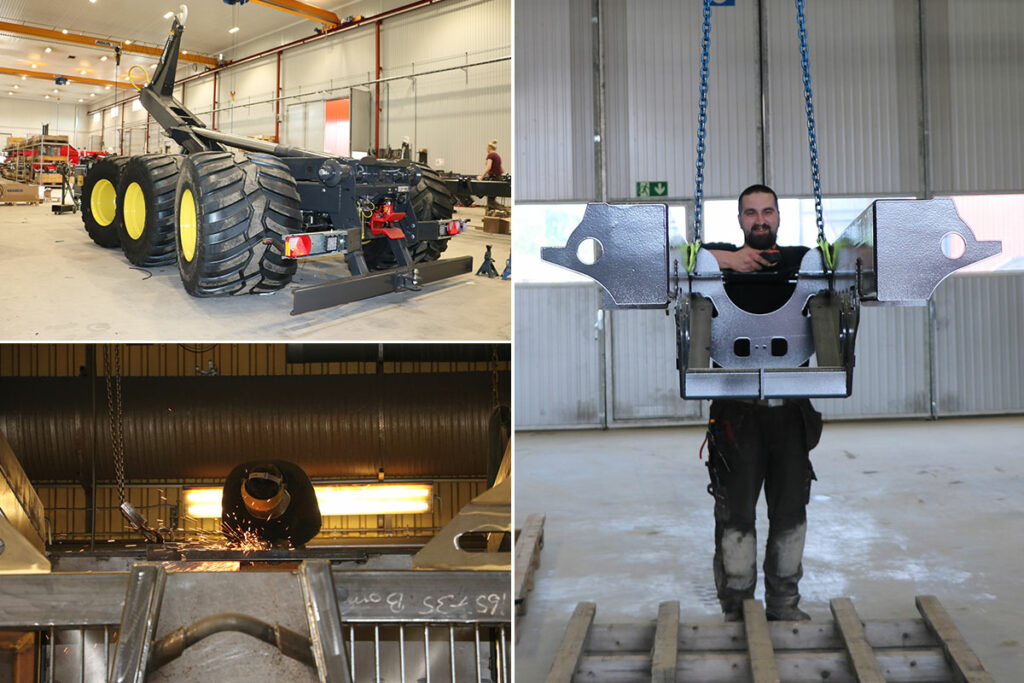 Builders of accessible and affordable solutions
Metsjö is a company, which excels in building transport solutions for professional users needing to operate both on and off road. "We are good on accessibility, we can make an affordable solution wherever the customer is," Loa Ivarsson describes Metsjö's strategy. A typical customer for Metsjö is a professional farmer or construction contractor with a demanding transporting problem to solve, often operating on difficult terrain and needing to carry heavy loads. Such needs are common, but only few vehicle manufacturers have products to meet such demands. The founders of Ivarssons i Metsjö were and still are farmers. In the early days building trailers was pretty much a sideline, but since then the business has grown. This background means that the company has an understanding of farming conditions and they can test drive the machines on their own fields in similar conditions. They talk the same language and are dedicated to find solutions to their clients´ unique problems.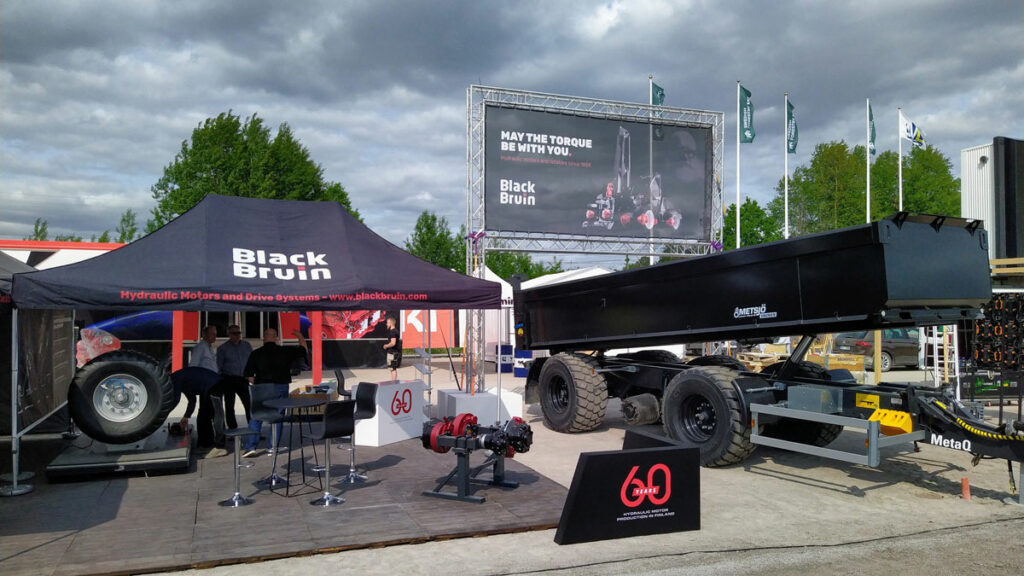 Metsjö exports mainly to Germany, Norway, Denmark and also to Finland. The company has both its in-house and outsourced service operations, depending on the location. In Finland it is outsourced to Ab Tomas Kjellman Oy. "Usually, if it is an easy-to-fix problem, then the dealer will be able to solve it, in more difficult cases more specialized expertise, our in-house specialists will come and find the solution," Loa Ivarsson says.
The benefits of the drive axle
Metsjö's best-selling product is their hook-lifters. With Black Bruin´s direct drive wheel motors, essential parts of BPW AGRO Drive drive axle, it is a unique solution, featuring a much lower own weight than the competition and also a telescopic tipping function, so tipping is twice as fast, and much stronger even though lighter. "It is a strong and nimble solution," Loa describes.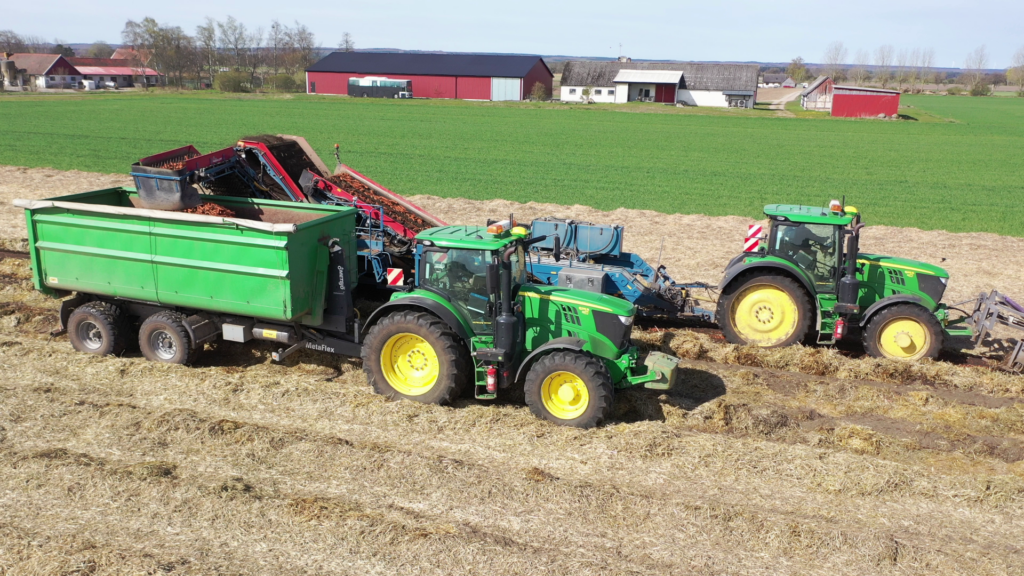 When you need to drive big loads or have a small wheel size, then you really see the benefits of the drive axle. Loa Ivarsson remembers that when they delivered a trailer to Nyskördade Morötter, it soon emerged that the customer needed to use a tractor with small wheels in very specific conditions, which meant that they really benefitted from a hydraulically driven hook trailer. The carrot farmer already had a belt lift from Metsjö, but this cannot be driven on the road as can the trailer Metsjö supplied. And most users of a trailer solution need to drive on roads.
A farmer with no hydraulic-driven trailer would typically use a belted machine, or take their main machine to the side of the road. They can manage with those alternatives when they operate in an area where they do not need to use the roads, but can move directly from field to field. But the logistic solution becomes costly in the long term. What it means is that their farm is either a hobby or so small that wasting time and energy is not crucial to their operation.
Where do we go from here?
Metsjö also manufactures cable drums with a Black Bruin motor. The trailers, which are equipped with a Black Bruin motor, are mostly 24-ton, 3-axle trailers. The company is currently building a prototype of a new large, 100 m3 trailer soon to be launched. That is almost double the size of the biggest existing trailers. With such a big and heavy trailers, drive axles are really invaluable for farmers. Trailers are getting bigger, because with double the load, you can cut the number of trips by half saving time and energy – and also the numbers of tractors and drivers needed. "Bigger and bigger hook-lifters and trailers. Everything gets bigger all the time," Loa laughs.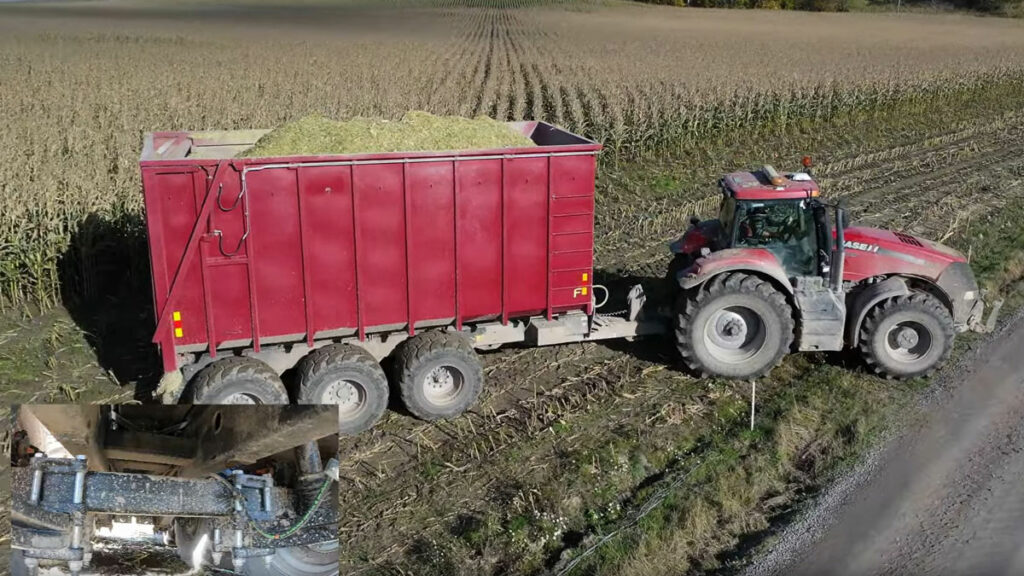 The new prototype does not yet have a Black Bruin driven axle, but the model itself can be fitted with these. "The cooperation with Black Bruin has been great, their people are easy to work with and quick to respond to any questions," says Loa Ivarsson. "In reality the service demands of their product are really low, so little contact is necessary. But we know that our Black Bruin contacts Markku, Pasi and the two Teros are always there for us," Loa declares.
Can we help you with something?
See our contact details.
See also
Nyskördade Morötter harvests carrots almost year round and especially in wintertime, the weather can be really bad. That is when the hydraulic wheel drive really comes into its own - both in the trailer and in the harvester.
BMF is the highly successful forest trailer brand of Estonian company OÜ Lisako, which annually produces approximately 1 000 trailers with cranes for forestry use. The company aims to increase the share of larger and more high-end trailers every year. And so far, they are well on their way to doing just that - with some help from Black Bruin.
In gratitude for your hard work and commitment from 2000 to 2021. HydroSystem's Arto Haataja deservedly receives Black Bruin's Golden Distributor Award.