Agriculture
"Find good partners who understand your business," advises Pål Nilsson
Pål Nilsson runs a family-owned carrot farm in Fjälkinge, southern Sweden. He is also the CEO of their carrot packaging and exporting company Nyskördade Morötter, which has roughly a 50% market share of the Swedish carrot market. The company bought a new hook trailer with BPW AGRO Drive system from Black Bruin's partner Ivarssons in Metsjö and are delighted with the flexibility it gives to their harvesting.
The company supplying the tractor and hook trailers with BPW AGRO Drive and Black Bruin's radial piston motors to Nyskördade Morötter, Ivarssons in Metsjö, started as farmers and in the early days building tractors was pretty much a sideline. Pål Nilsson appreciates Ivarsson's background. "It is really easy to buy tractors from someone who understands my farm's conditions and can test drive the machines in their own field in similar conditions. They talk the same language as I do as a farmer and find solutions to my problems."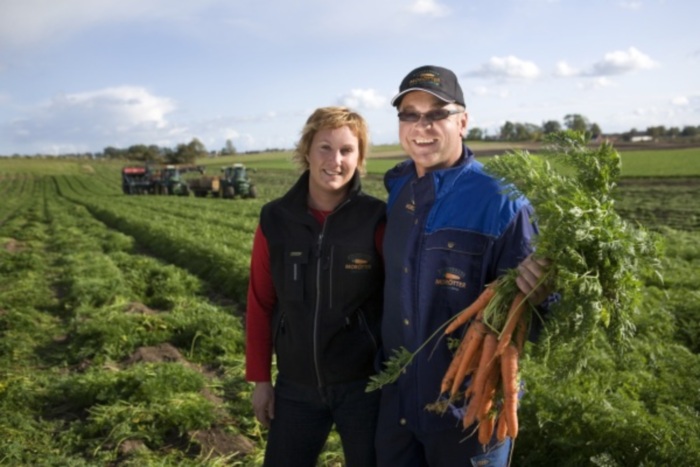 A long history with hydraulic drives
The first hydraulic drive system the Nyskördade Morötter company started using was back in 2003 and it was in a tractor trailer for harvesting. "It was working OK, but had some teething problems," remembers Pål Nilsson who understood, however, just how much help a system like this can be in farm work. "We are naturally familiar with hydraulic wheel drives. We run various pieces of equipment that use them," Pål Nilsson explains from his office in Fjälkinge. "If we didn't have wheel drive, then it would be belts on the trailer, as we have previously bought from Ivarssons. But that type of machine just costs too much to drive on the road. It needs to stay on the field. What we want is flexibility."
With his 20 years of experience with hydraulic systems, Pål was immediately keen to try the device on a hook trailer as farm machine equipment manufacturer Ivarssons I Metsjö suggested. "When we decided to modify one of our hook trailers, we initially planned to buy one more with belt drive, but Ivarssons recommended us to try a trailer with hydraulic drive axle instead, because they are more flexible and they also have several uses." His trust in the solution was enhanced by knowing that the wheel drive system would be BPW AGRO Drive with Black Bruin's radial piston motor. Pål believes that the key to success for a manufacturer like Ivarssons is to work together with experts like Black Bruin, who understand the product and what it needs to deliver. He is happy with the result: "The hook trailer is really easy to use and handle. You can easily adjust how fast you want to go. The control system in our older models was not good, but now this new one is really advanced and a pleasure to use."
A huge operation
Nyskördade Morötter harvests carrots almost year round, 11 months, with only a brief pause in June. The yearly cycle starts up again a week after Midsummer, when they harvest the new season's crop. Carrots are also stored in the field and covered with straw. That is the ideal way to keep them in optimal condition. This means that harvesting continues throughout autumn and winter. In wintertime, the weather can be really bad. Pål Nilsson explains that on a sandy field, this is not necessarily a problem, but straw-covered fields are slippery when wet and normal tyres do not hold on them. That is when the hydraulic wheel drive really comes into its own – both in the trailer and in the harvester.
The Nyskördade Morötter is a huge operation, with 500 hectares of carrots, it is the biggest carrot farm in Sweden and one of the biggest in the whole of Northern Europe. The company also has 2 organic growers in Blekinge. Nyskördade Morötter supplies their clients all year round. During the three-week period when they do not harvest their own carrots, they supply carrots bought from Italy. They also have their own packaging station and pack and supply private label carrots to the biggest supermarket store in Sweden, ICA. On top of that, they export carrots to Poland, the Czech Republic, Denmark and Finland.
Other crops grown in the family farm are 350 hectares of wheat and barley, 160 hectares of sugar beet and some beetroot as well. In total, their farming covers 1100 hectares.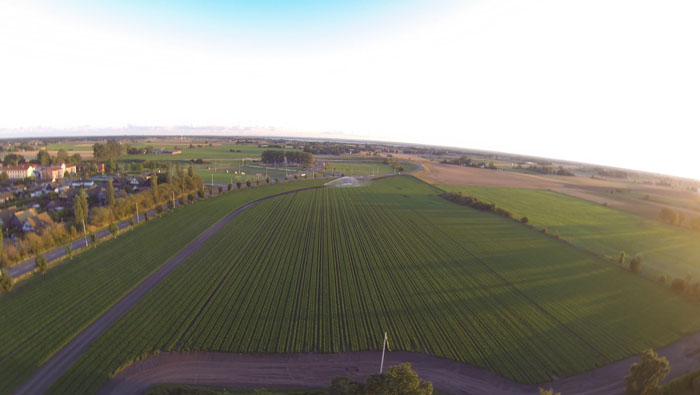 Business trends and challenges
"The current business climate is good for the carrot farmer. The trend toward vegetarian food helps," declares Pål. Also, it is a fact of life that the regrettable state of war and its economic impact on ordinary people means that inexpensive and healthy food like carrots are in demand. Or as Pål says: "Everybody should always have carrots in their fridge; you can use them in almost anything and they are delicious and healthy."
The biggest challenge for Nyskördade Morötter is finding the right employees. According to Pål, finding farmworkers for the field is fortunately not a problem, but finding the staff to work on simple tasks like the packaging line is more difficult, so labour immigration is needed in this business too. Counting the man-hours needed throughout the year, the company has around 50 employees.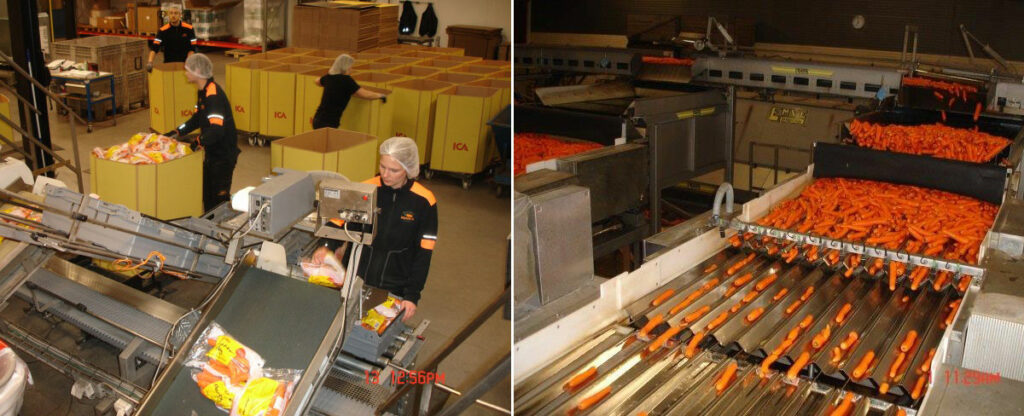 Pål is very open in his criticism of the business climate in Sweden: "Government regulation is quite heavy on farming. Most of the laws are necessary and useful, but not all. We need to have a state that wants things to be home grown and appreciates the self-sufficiency of the nation, especially now when there is this war. The government says they value it, but in practice, not a whole lot has been done to encourage it. Finnish politicians and officials understand this better, with war still fresh in the national memory and that neighbour in the east."
It runs in the family
Pål runs and owns the business with his wife Helen, who along with Pål's mother is also in charge of all the delicious carrot recipes on the company website. The webmaster of the company website is Pål's 82-year-old father, who takes his responsibility very seriously. Pål laughs that his father is sometimes asking for pictures of events that have not yet occurred. Son Philip is also involved in the business. He runs their pig farm. Daughter Maja does not work in the company, but has a job outside, selling fertilizers, pesticides and farm supplies. "So she is interested in farming, too, but in another way, and she may also come back to work in the family business one day," Pål believes.
Can we help you with something?
See our contact details.
See also
The distributor for Black Bruin in Norway, Hydraulikkteknikk was founded in 2003, nowadays employs 18 people and has its business premises near Oslo. The company has been distributing Black Bruin motors since the start of 2003, when part owner Morten introduced the motors to the company, he himself having worked with Black Bruin motors since 1993 with his previous employer.
Axiom Hydraulics and Black Bruin have been working together since the late 1990's, serving southern Africa's fluid power, mining, industrial, agriculture and marine industries. The common service attitude is something which has proven to be a valuable asset to both companies.
BMF is the highly successful forest trailer brand of Estonian company OÜ Lisako, which annually produces approximately 1 000 trailers with cranes for forestry use. The company aims to increase the share of larger and more high-end trailers every year. And so far, they are well on their way to doing just that - with some help from Black Bruin.