Agriculture
Offering a better grip for special agricultural applications: Paul Forrer with Black Bruin
In Switzerland, the agriculture sector has been a little slow for many years. If something good can be said about COVID-19, it is probably about the change it seems to cause in that industry. The reason is simply that people have started to value locally grown produce.
"People are more aware of where food comes from and how it is produced," says Technical Consultant Kristian Kaufmann of Paul Forrer AG, Black Bruin's distributor in Switzerland, now busy delivering wheel drive systems to be installed in balers and loading wagons to help farmers respond to the growing demand.
Running all in the family
It started in the early 1950s, when the company's founder, Paul Forrer, was selling tree sprayers. Today, Paul Forrer AG is a leading Swiss supplier of drive technology and hydraulics for mobile applications. They supply agricultural machinery dealers, machine builders and original equipment manufacturers of agricultural, forestry and municipal technology. Paul Forrer's trailer drive systems are used in balers and in some special applications in Switzerland and Austria.
Over the last 50 years, this family-owned company has developed from product supplier to comprehensive solution provider. Also smaller articles for hydraulics, drive technology as well as small motors and devices are still part of Paul Forrer AG's product range. Their expertise makes them a reliable partner to develop solution-oriented systems for a wide range of applications in agricultural, construction, forestry and municipal technology.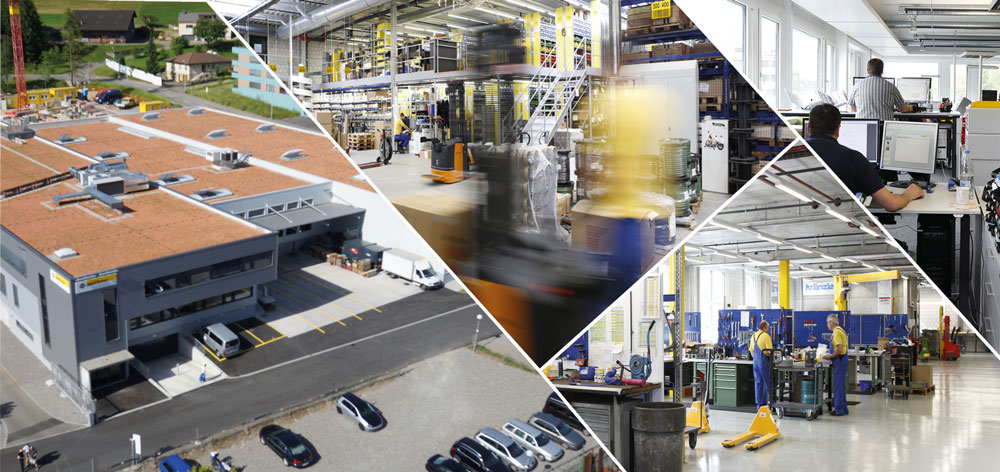 More value through retrofits
Paul Forrer does business mainly in the agricultural sector, for example with balers and loader wagons but also in forestry. The business in Switzerland consists mainly of retrofit projects, as there are only few OEM's in Switzerland. Retrofits are a dependable way of extending the life cycle of a machine while boosting total efficiency. Better safety and improved profitability are other key operational factors to aim for.
A customer in need of improved traction will call the company and say that their customer wants a trailer drive system. Kristian Kaufmann, who has been responsible for Black Bruin products in Paul Forrer AG since 2020, will then do the calculations, present the estimate and take responsibility for the whole project. His work is mainly in making calculations for wheel drives in retrofit projects and in the ordering and production of the axles and the start-up of the system at the customer's facility.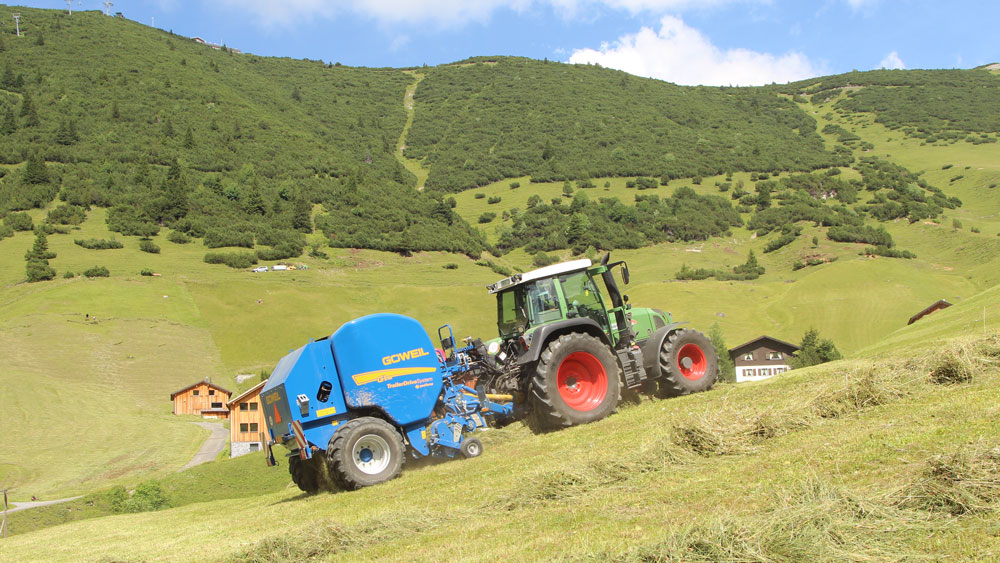 Trailer drive for more off-road traction
Heavy loads may have problems with traction on impassable fields, over wet soils, and on slopes. For more off-road traction, the drive axle is the ideal solution.
Most customers buy the entire solution from Paul Forrer. It is called the Trailer Drive System, TDS. There are three types of control options, depending on the application. The best known system is the patented TDS-Synchro. The hydraulic drive axle and its hub motors are the core elements of the drive, and are responsible for the torque and for the braking torque of the trailer. When the hydraulic wheel drive on the trailer is turned on, improved traction makes previously almost impossible situations easy – and safe.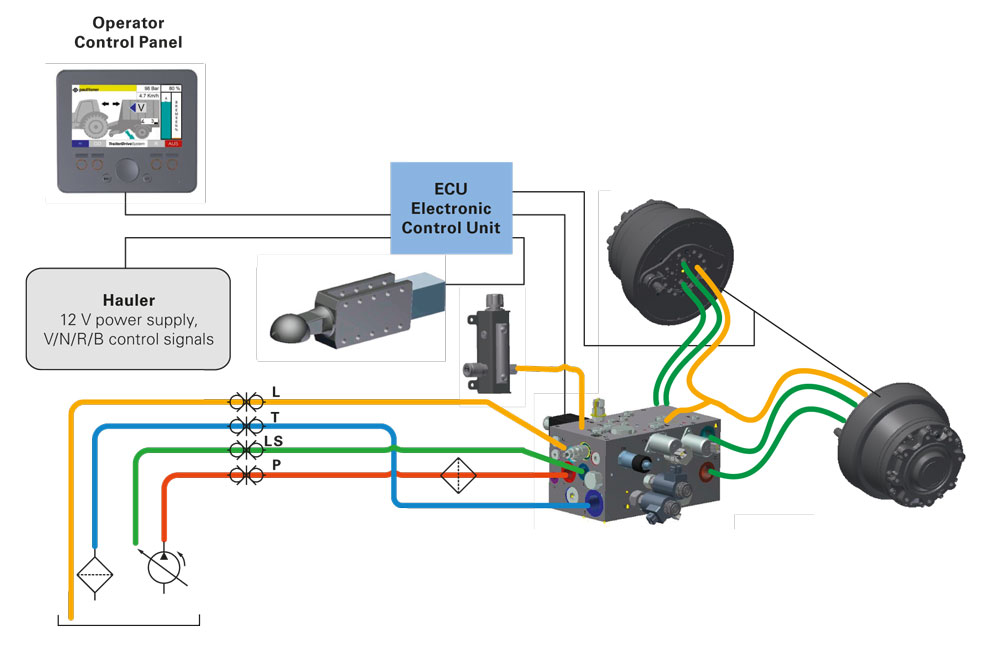 The system also automatically applies the right braking force to the trailer, and the driver can concentrate on driving. This is the system – powered by a Black Bruin motor – that is supplied to baling and wrapping technology specialist Göweil.
The Black Bruin difference – An advantage for Paul Forrer's customers
Switzerland has some level areas like Zeeland, which is flat like the Netherlands, and it has mountainous areas, for example the "bernes oberland", pretty close to the capital city of Bern, which is where the Black Bruin difference really matters.
Paul Forrer started to install Black Bruin motors in 2001 in small projects. René Hurter, Director of Technology, who has worked in the company for almost 8 years and who used to be responsible for Black Bruin products, explains that tractors used to have a kind of second power take-off to drive trailers and this was all mechanical. When this solution ceased to be available on the market, Paul Forrer began to receive customer requests to drive a trailer but not with this mechanical driving system, so the company introduced Black Bruin components and the hydraulic wheel drive. The first project was a loader wagon.

Kristian Kaufmann says that for Paul Forrer and their clients the biggest benefits of Black Bruin motors over any competition are the unique freewheeling for road travel and tested drum brakes. Another important feature is the innovative mounting for the wheels. You can place it on almost any trailer just by mounting it and building the system. "Depending on the application, we also sell motors and very simple valves to customers in Switzerland, mainly for retrofit and we also sell Black Bruin control for easy applications, especially forestry."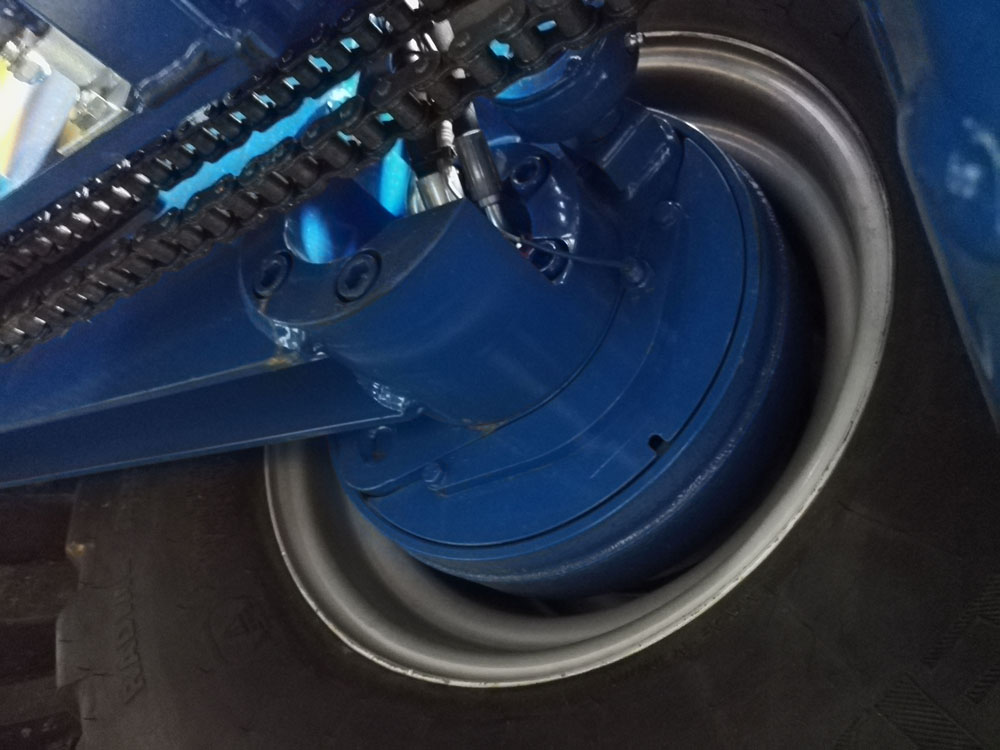 "Black Bruin is a supplier that produces really good motors and we have the know-how to put the product on the machine and on the market, René Hurter explains. Paul Forrer offers several systems to drive the trailers and it is their strict strategy to sell only the best solution for every trailer. "Due to our extensive experience, we insist on supplying the optimal solution for the customer's application, even if it costs less than what the customer was originally wanting. We want to sell the right solution, not the one that brings us the most turnover. This is important for sustainable customer loyalty," René Hurter sums up.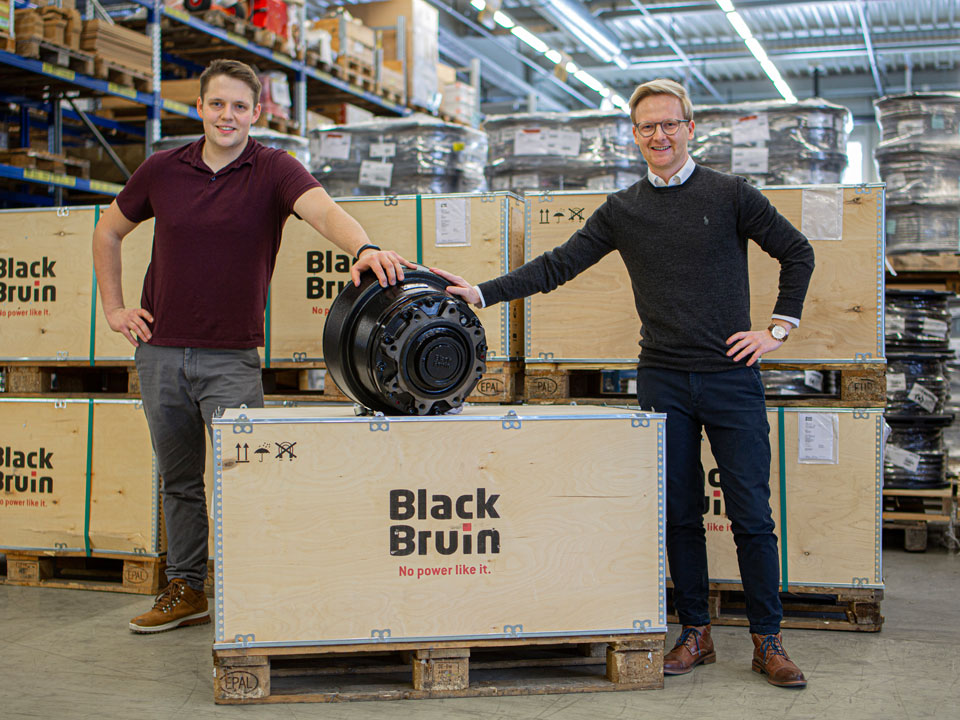 Excellence of the workforce
In Switzerland, there is no specific education to become a hydraulics expert. They are trained on the job. The path may start by first becoming an agricultural machine mechanic, then further training, for example, in machine engineering and at every step there is a small hydraulics component. Students usually also gain experience of working on the machines. This is a major benefit of the Swiss education system. It produces experienced workforce, who know how the machinery works in the field.
"It is not easy to find the right kind of people. They will be taught more about the various aspects hydraulics when they join the company, but they achieve a profound understanding only as a result of user experience," René explains.
Hornussen – of course
When Kristian "the number wizard"" is not making calculations for drive systems, he's probably counting points for his favorite sport "Hornussen". This game, which has its beginning in the seventeenth century, is a combination of baseball and golf and is played with two teams of 16 to 20 players each. There is a plastic "nut" that is hit with a kind of a stick. You try to hit it as far as possible and there are many people in the field trying to catch it with a shield. Sounds rather familiar, but being a Swiss invention, there is, of course, more to it: "Although Hornussen is only played in Switzerland, even most Swiss people do not understand its pretty complicated scoring system," frowns Kristian.

Paul Forrer AG is a leading Swiss supplier of drive technology and hydraulics in mobile applications. They supply agricultural machinery dealers as well as machine builders and original equipment manufacturers of agricultural, forestry and municipal technology.
Can we help you with something?
See our contact details.
See also
"With our own product ranges combined with Black Bruin motors, we can offer a complete hydraulic system for certain applications. The opportunities in South East Asia for Black Bruin are huge and completely untapped."
In gratitude for your hard work and commitment from 2000 to 2021. HydroSystem's Arto Haataja deservedly receives Black Bruin's Golden Distributor Award.
Before Göweil found the Paul Forrer & Black Bruin drive system, there was no solution on the market to suit the hilly terrain in Switzerland and Austria.