Partnership
The Czech system integrator BIBUS relies on powerful Black Bruin motors for continuous success in mobile applications
Co-operation between BIBUS Hydraulik in the Czech Republic and Black Bruin has been ongoing for over 5 years. Many times when a customer has turned to BIBUS for the hydraulic motor to empower a mobile application, and after a thorough analysis of the customer´s needs, the solution has been the total hydraulic system – including a Black Bruin motor. This is what a system integrator does best, provides a complete system with single source convenience and offers superior value for the customer.
For mobile applications, it's definitely Black Bruin
BIBUS and Black Bruin cooperate mainly with mobile applications, since BIBUS' customers are generally OEM producers who build forestry equipment, balers or agricultural machines. Product Manager Libor Štourač describes the company's system integrator position: "Basically, we offer our customers both hardware and software design. Agricultural producers don't need to have their own design for the vehicles or the equipment they manufacture. We can provide them with tested solutions from a variety of sources which are preferable to what they might achieve with in-house R&D."
When a customer wants a Black Bruin motor, there's no need to worry about the rest. In addition to delivering the high-quality motor, BIBUS will also take care of everything else that is needed – the pumps, filters etc., BIBUS delivers them all. Libor Štourač says that there is really nothing like Black Bruin in mobile solutions: "BIBUS' customers value the Black Bruin on-demand motors simply because they are well-designed and in fact, unique. If there were not these powerful and reliable motors, BIBUS would have to use a totally different technology."
Project Engineer Radim Poledník has good experience with the Black Bruin motors. He reports that they get good feedback from their customers from the solutions provided. And the co-operation between the two companies also works well. "The response time from Black Bruin is short and the help is really professional," Radim says.
One example of successful project cooperation between BIBUS and Black Bruin is a self-propelled silage bagger by EURO BAGGING. The machine is equipped with four Black Bruin wheel motors and a complete hydraulic system from BIBUS.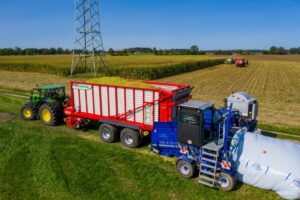 Due to unique freewheeling technology, the motors can freewheel without active hydraulics and work as a traditional wheel hub when towing with a tractor. Drum brake fits naturally around the motor and the rotating case design of a Black Bruin motor allows easy installation into the wheel.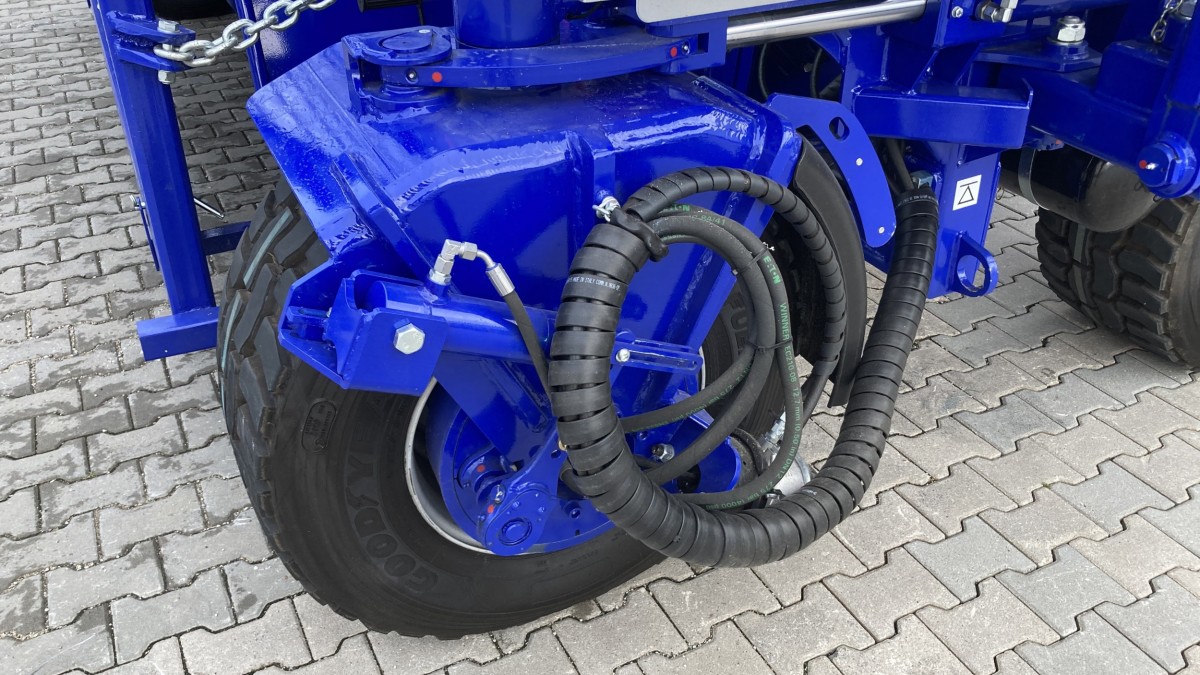 Empowered by a large stock
BIBUS is an international holding company with its headquarters in Switzerland and subsidiaries in 33 countries. BIBUS Hydraulik in the Czech Republic is an independent company, a reliable and independent solution provider in the industry, as they like to describe themselves, partly owned by Managing Director Daniel Charvat and partly by the parent company.
Each BIBUS subsidiary has its own portfolio with some products of their own, and some that are common to the entire BIBUS group. The subsidiaries have jointly more than 70 years of experience in the fields of hydraulics, pneumatics and mechatronics and want to provide true single-source convenience with a comprehensive and competitive product range of well-selected premium brands. Through their own strong R&D abilities, it is BIBUS' strategy to supplement the brands with their own innovative market-driven developments. They are also justifiably proud of their state-of-the-art test benches, which enable simulations, series and individual tests – of components and complete systems.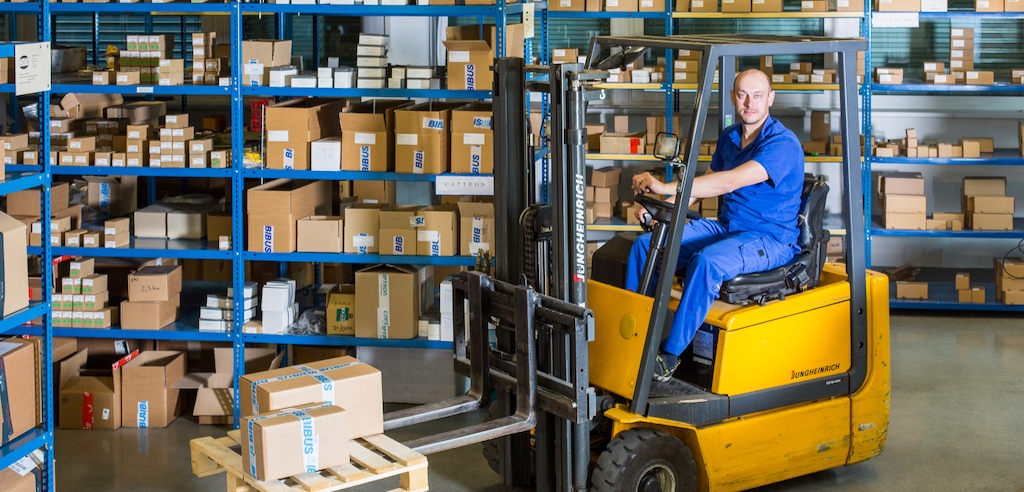 The business in Czechia for BIBUS during the past year has been quite stable thanks to their diverse portfolio. Even though some products have not been as much in demand as usual, others have filled the gap. For example, when the automotive industry in the past 12 months, business with medical equipment producers has increased. BIBUS has also maintained a large stock to be able to serve their customers, not only motors, but also many other spare parts to help their customers balance their own operations. This strategy has proven successful and the large stock a good buffer in these strange times.
Providing full technical support
BIBUS stands for tradition, history, good quality products, not cheap but good, a wide portfolio for their customers. For many designers, the name stands high on the list of addresses to seek when in need of technical advice and support. "Our business is not just warehousing, it is technical support for the products and the systems," Libor Štourač describes their philosophy.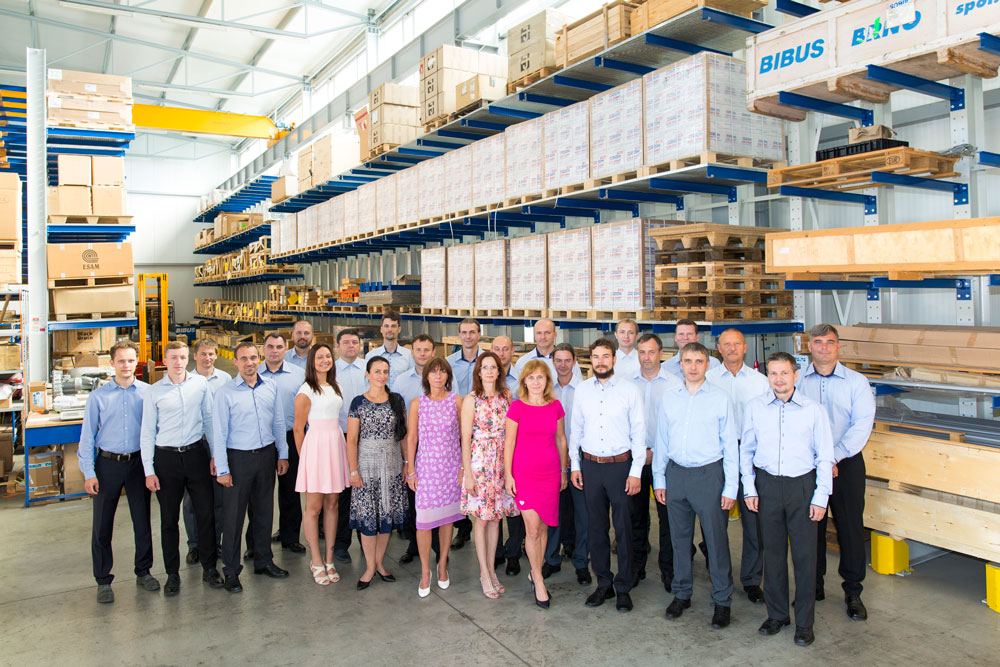 Also, Black Bruin has been helping BIBUS to solve their customers' problems – for instance when a certain agricultural customer contacted BIBUS asking about motors, and only motors. BIBUS eventually provided the customer with a complete hydraulic system including a Black Bruin motor, the pumps and the Black Bruin drive control system. Having unsuccessfully attempted to build their own system, the customer was more than happy. They had already three failed R&D attempts and had decided to give it one last try before burying the whole project. With help from BIBUS and Black Bruin, the project blossomed from total despair into a real success story.

BIBUS is an international holding company with its headquarters in Switzerland and subsidiaries in 33 countries. BIBUS in the Czech Republic is an independent company, partly owned by Managing Director Daniel Charvat and partly by the parent company.
As a technically qualified company, BIBUS offers expert advice and delivers the right products of the required quality on the agreed delivery date at a fair market price, backed up with consistent after-sales service.
Can we help you with something?
See our contact details.
See also
"With our own product ranges combined with Black Bruin motors, we can offer a complete hydraulic system for certain applications. The opportunities in South East Asia for Black Bruin are huge and completely untapped."
In gratitude for your hard work and commitment from 2000 to 2021. HydroSystem's Arto Haataja deservedly receives Black Bruin's Golden Distributor Award.
Axiom Hydraulics and Black Bruin have been working together since the late 1990's, serving southern Africa's fluid power, mining, industrial, agriculture and marine industries. The common service attitude is something which has proven to be a valuable asset to both companies.