Forestry
The feeling of pure strength
Swedish logger Pierre Ragnarsson has driven forest machines for over 10 years, 5 years a forwarder and 5.5 years a harvester. He is employed by SCA Skog and works in their own felling team in Sollefteås area, northern Sweden where they do mostly felling. In his work, Pierre has formulated a clear opinion about the rotators for harvester heads.
Experience from many kinds of forest machines and rotators
Pierre Ragnarsson has been very open-minded to testing several forest machine makes. "Right now I drive a Ponsse Scorpion King from 2019 and the forwarder in our group is a Ponsse Mammoth," Pierre explains and continues the list: "Previously I have driven Komatsu 951, Komatsu 895, Valmet 890, Ponsse Wisent and a little on a John Deere 1910G."
As for rotators, Pierre Ragnarsson and team were earlier using rotators powered by vane motors only. Why? "I had heard good things about the alternative solution, the radial piston rotator, but only very recently we put it into practice. The differences between the two technologies became very distinct also in northern Sweden. Pierre Ragnarsson reports: "After 12 400 working hours between May 2019 and May 2023 with two Scorpion Kings, our felling team has changed 3 rotators powered by vane motors and all we have done with our Black Bruin radial piston rotator is change the gasket in the link."
Pierre Ragnarsson comments further: "The Komatsu 951 that I drove before had a vane rotator on it, and it did not have the same strength as the Black Bruin and above all, it was not as easily maintained. So, I think we are saving costs now, and the most important thing is that the machine runs all the time and can produce."
The driver feels the difference
It has become very clear for Pierre Ragnarsson why so many forest machine drivers prefer radial piston rotators over vane rotators: "Apart from the superior durability and smooth maintenance, what I like most about the Black Bruin rotator, its link and brake, is the feeling of pure strength. The brake is insanely stable, nothing that shakes the unit during acceleration – it is a very smooth ride, much more comfortable for us who drive the machines. I just love it."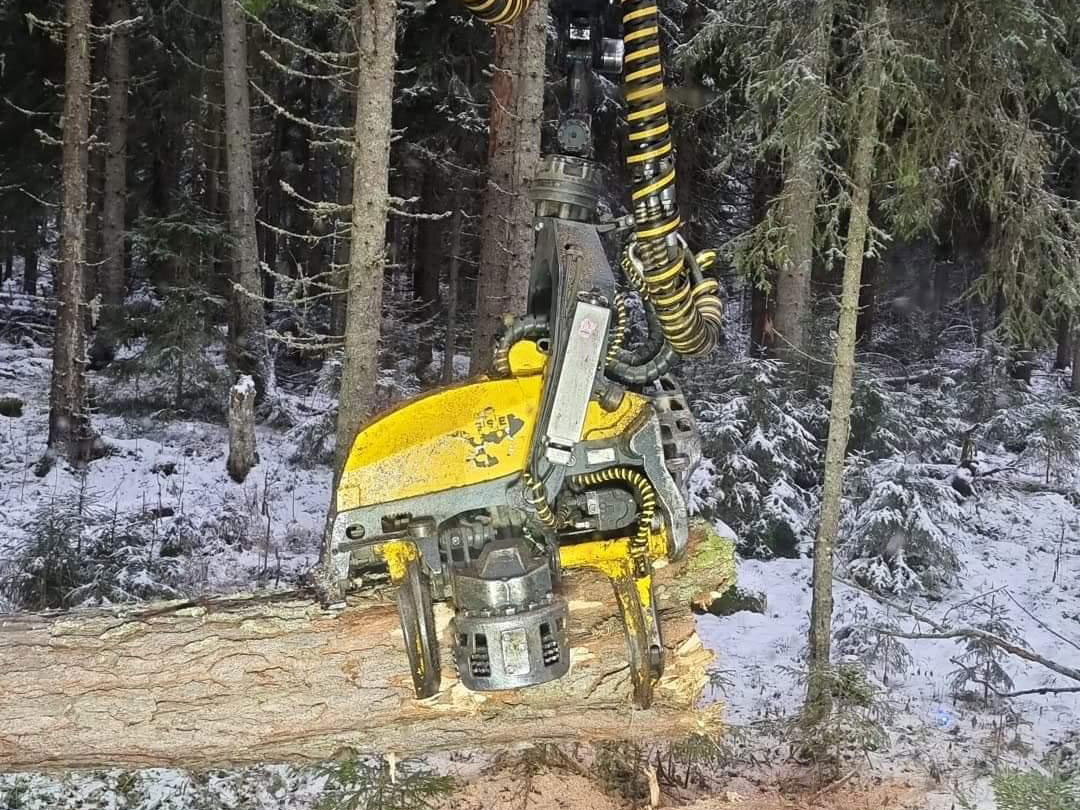 Standard maintenance routines
Pierre Ragnarsson declares that a Black Bruin rotator does not require any specific maintenance but everything is handled as part of the standard maintenance of the harvester head. "After 6 months we usually release the brake and pump in new grease and then we tighten it again until they run heavy. Then we lubricate the unit and the link every other day and have a daily general inspection of the entire machine to prevent unnecessary stops."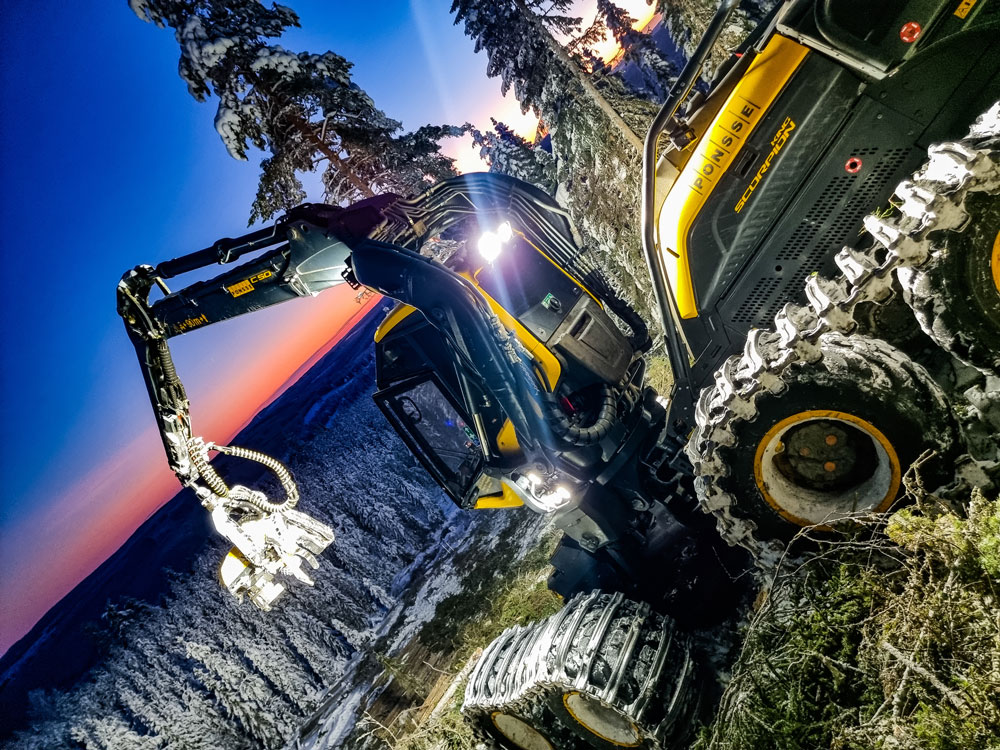 Can we help you with something?
See our contact details.
See also
The times are tough, so the tough keep going. Black Bruin's German distributor Niehues feel that the current market situation creates opportunities especially for smaller companies.
Axiom Hydraulics and Black Bruin have been working together since the late 1990's, serving southern Africa's fluid power, mining, industrial, agriculture and marine industries. The common service attitude is something which has proven to be a valuable asset to both companies.
When it's raining the forest industry is blooming. Maybe an oversimplification but very much true of the loggers and other entrepreneurs actively working in the fast growing Czech forests. The enthusiastic experts of JPJ Forest are determined to let their customers enjoy the Black Bruin advantage.