A strong heritage of quality
When Supply Chain Manager Raimo Piippa started at Black Bruin at the beginning of December 1996, the company was called Valmet Hydraulics. After a highly distinguished career of 23 years serving the same company, Raimo will retire at the end of October.
The biggest change in Raimo Piippa´s mind in the last 20+ years is that today, everything happens at a faster pace. The delivery times of motors are considerably shorter, which means that the materials for Black Bruin´s own production need to be available faster. "Often it depends on the delivery time we can promise and keep whether we get a deal or not. If we can't, then the competitor gets the deal, that's the name of the game," explains Raimo on the basis of his solid experience.
Luckily Black Bruin's delivery time is a competitive advantage, because the entire organization is tuned to respond to whatever challenges and objectives may come from the market.
A motor is more than a sum of its parts – but boy, there are lots of them
Obviously, how many parts go into one hydraulic motor, depends on the model, but it can easily be approximately 150 items in one motor. Raimo explains: "Some of those parts we manufacture ourselves and the rest come from our partners. In the end it's all in a way through procurement, because all the materials come out of house." The materials are steel in its many forms, drop forgings and casts as well as pure round bars. Black Bruin buys its steel mainly from Europe. Italy and Germany supply most of the forgings. Since the company operates on a global market, its procurement channels must be global, too. "We don't have a so-called number one or appointed supplier, instead we have several suppliers with whom we develop and increase cooperation," Raimo explains his employer's strategy.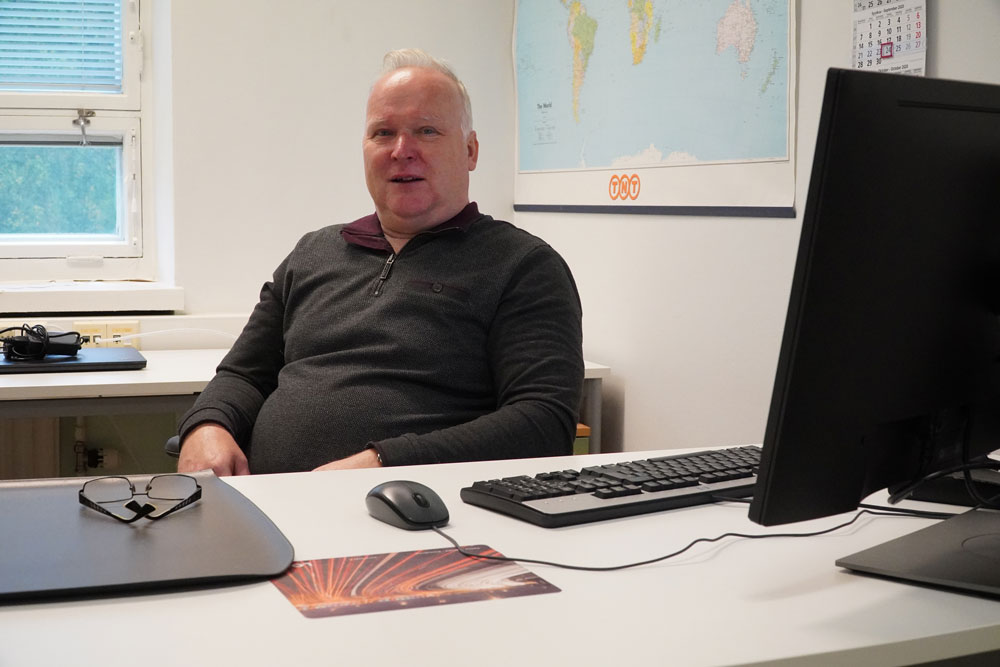 At Black Bruin, product development always starts from customer needs, which determine the specifications for procurement. So, it all starts from the customer's plans and what that the customer's needs dictate.
A solid clientele
Raimo Piippa says that the target groups and market areas of Black Bruin have remained largely the same throughout his career. Raimo sheds more light on this: "Of course changes in the world at large change Black Bruin's focus, too, determining where we invest most effort. Black Bruin has a compact organization, which on the one hand limits the size of our efforts and on the other hand makes them more precise."
For the last few years, a lot of effort throughout Black Bruin's operations has been put into On-Demand Drive Systems for tractor-driven trailers. Another big focus has been the S Series Industrial Hydraulic Motors, which has also been very successful – after a long development phase and meticulous testing. This breakthrough also shows in the procurement volumes. Global environmental awareness has helped a great deal with the launch of the S series, one of its applications being in shredders. The long life of Black Bruin's products is also well in tune with the environmental trend.
Everything in our own hands
Raimo Piippa explains that from the supply chain management point of view, it matters little what company name is up there on the office or factory roof is. "The work has always been as interesting. Although it must be noted that now that we are Black Bruin, many things run more smoothly and easily – we have everything in our own hands, the company and the product," Raimo confesses.
Black Bruin has altogether 3,000 titles on its procurement lists, so that must be a big job to administer. Over the years, Raimo has obviously created innumerable useful contacts – those good partners also being valuable in that they can indicate where to find such titles and components which Black Bruin doesn't carry itself. "Exhibitions and our own homepages are other sources for good contacts," Raimo says and elaborates: "After visiting the Black Bruin website, some suppliers have realised that they have components suitable for us and have sent us invitations to negotiate."
Raimo's legacy
Raimos' advice to his successor is straightforward: "Product quality is what we have always been proud of and what our customers appreciate. That is always to be maintained. The traditional procurement criteria with suppliers are quality, punctuality and price. If two suppliers' quality and delivery times are equally good, then price becomes decisive. Raimo explains further: "Today, we need to pay special attention to the current assets, in other words the value of our stocks, which we must try to minimize. The way to do that is to concentrate procurement on those suppliers which can produce and keep a sizeable stock and whose delivery promptness and price are in good shape. With such partners we should increase cooperation."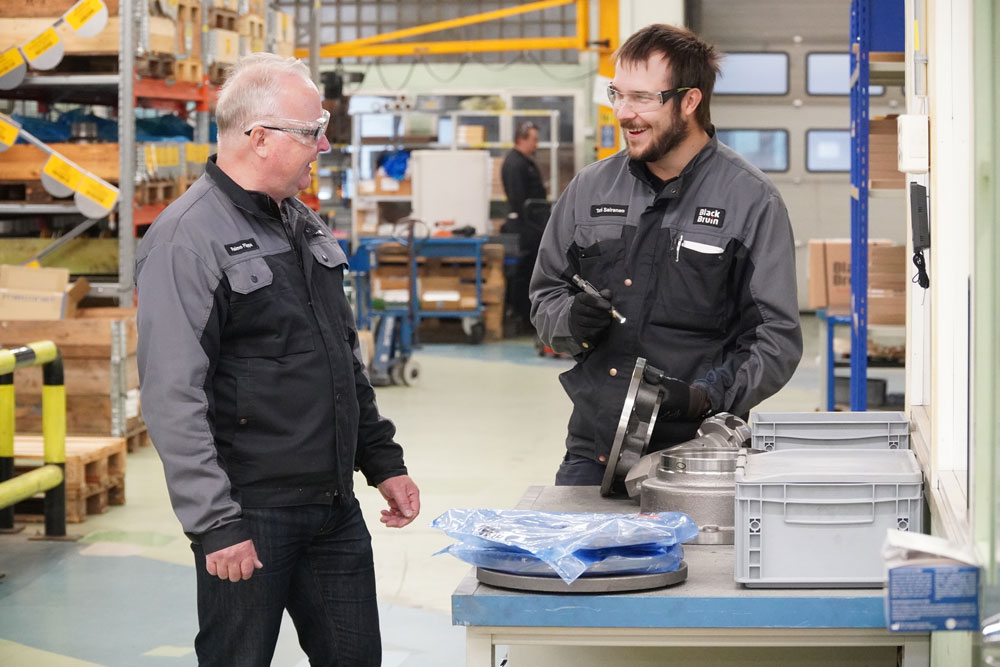 Plans for his pension days
Raimo says he's looking forward to enjoying the chance to spend more time outside and take more exercise. For that, he just bought an electric bike, and aims to hit the roads and trails, also jogging. "Our house also keeps me busy, for example with the need to rake up the leaves and clear the snow and paint this and fixing that," he enumerates. It clearly remains to be seen how the daily routine shapes up.
No doubt there is a feeling of sadness, too. In Raimo's words: "Surely I will miss the good human relationships at the office, the colleagues of many years. Luckily my hobby of going to the gym has brought me new friends. How much can you do in a bench press? That's the usual topic. And in talks, quite a lot," Raimo grins.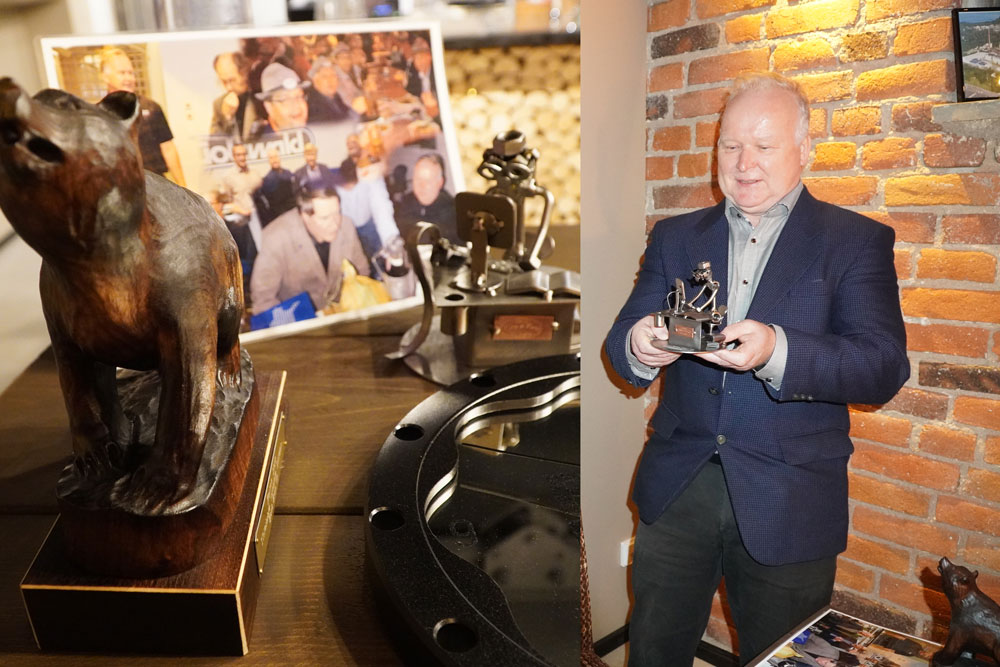 Thank you Raimo! You've been a valued member of our team, and we wish you the very best.
Can we help you with something?
See our contact details.
See also
A seasoned professional with over 20 years of experience in hydraulics and drive technologies, Norbert brings with him a wealth of knowledge and expertise for the benefit of Black Bruin customers.
Pasi Poranen M.Sc. (Eng.), 49 has been appointed Managing Director of Black Bruin Inc.
Ms. Mari Horttonen started as Black Bruin's Purchasing Manager on August 10.